The Ace Hotel London :
Wedding Venues
The Ace Hotel
This trendy urban wedding venue in East London- The Ace Hotel, is located in one of the most creative areas of London. The Ace Hotel is a boutique venue a short walk from Shoreditch Highstreet, close to iconic landmarks The Tate Modern and St Pauls Cathederal.
The hotel offers a hip 'have it how you want' vibe. The team will be on hand for recommendations, catering and provide a supply list.
You will have exclusive use of the venue- there is a cap of 60 for the ceremony and a reception cap of 150.
The hotel also offers many social spaces- lobby area, bar and Art Gallery. Many alernative areas for food and beverages- the Grab & Go snack bar, a juice bar, coffee shop, basement bar with live dj sets and music and The Hoi Polloi Brasserie.
Also this venue has a well equipped gymnasium and florist!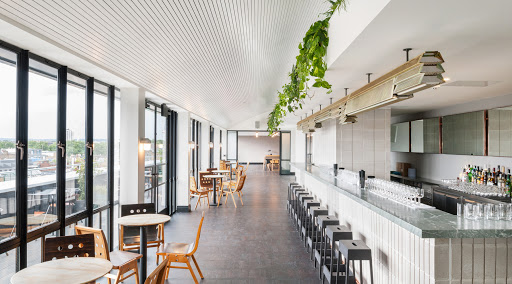 The 7th floor has spaces perfect for weddings and functions. All spaces have wide windows and views over the city of London. One of the most popular being Miranda- the modern re-design basement bar, a great space for a reception party.
The Great Big Britania is the most popular space- a stylish rooftop area with private balcony. Panoramic views can be seen from the terrace roof top- its decked and furnished by designer Michael Marriott and has a first of a kind lighting system by Fabien Cappello.
A further five spaces are available for weddings for smaller or more intimate weddings.
Full service catering is available from the Hoi Polloi, a modernist English Brasserie- vegetarian friendly, Vegan and Gluten Free options also availale.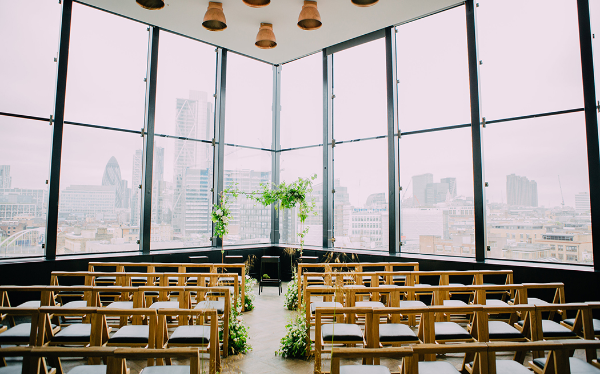 The hotel is child and pet friendly.
Holds a marriage licence. Does not hold a late licence.
Accomodation varies in style and size- hosting 258 uniquely styled rooms and suites. Original artworks and vintage furniture are the main style of rooms- some feature turntables, records and guitars as funky features!
The Ace Hotel is classed as… " The industry's hippest Hotel."