Weddings :
Traditional Weddings
For couples getting married, in which one or even both partners have Nigerian heritage, it is not uncommon for there to be two weddings – a 'white wedding', and a highly colourful one (although the white wedding will generally end in a very colourful reception)! For couples living outside of Nigeria the traditional Nigerian ceremony may be celebrated prior to the white wedding, and in some ways, it is more like a traditional engagement in which the families of the soon to be bride and groom meet for the first time.
Traditions vary so much across Nigeria, and the many different tribes will have customs of their own that go back for generations. One of the first things that generally happens prior to the cultural celebrations however, is that the bride's family present a dowry list to the potential groom. Only if he is able to obtain all the items on the list will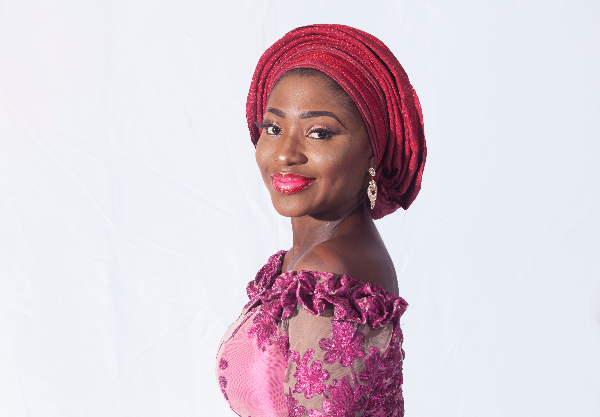 he receive the blessing of the bride's family. It can be quite a list and can include clothes, fridges and even cars! That being said, some families choose not to set a 'bride price' for their daughter, being uncomfortable with the idea of setting a monetary value on a woman. If the groom is approved, he will still need to make it clear that he will show undying devotion to his future wife and he may lie on the ground to beg the bride's family for permission to marry her.
The traditional gathering, can be attended by huge numbers of people (it is not unknown for 1000 guests to attend) and the bride and groom have to be careful to cater for the maximum number they think will turn up on the day! The wedding will also be highly colourful and many of the guests will wear traditional dress. In Yoruba communities (southwest Nigeria), their outfits go by the name of 'Aso-Ebi', which quite simply means 'family clothes'. The bride will have a big say in what her wedding party wears and what she chooses to wear is the culmination of months of thinking and searching – it is important for Nigerian brides to wear something original as they don't want to be like any other bride! One of the most important parts of a Nigerian bride's dress is here gele: the gele is a scarf that is beautifully folded on top of the bride's head and is considered the most important item of clothing for a bride; it is her 'crowing beauty'.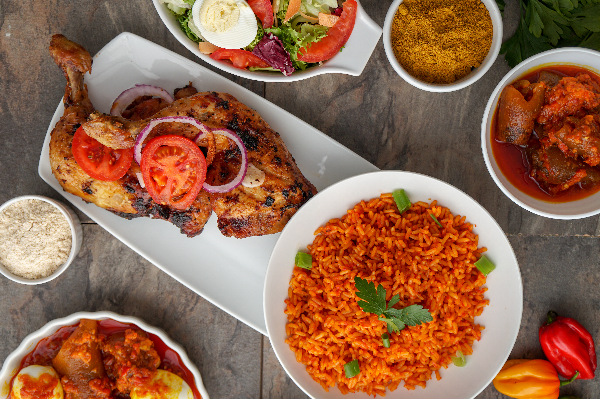 Food and dancing, of course also play a large part in any traditional Nigerian ceremony. Nigerian food is distinct, but generally involves rice, meat, fish and a lot of spice! There will be traditional dishes that change depending on the tribe or tribes the couple come from. Dishes like jollof rice, dodo (fried plantain), pounded yam and okra are favourites across Nigeria. 'Small chops' will also no doubt make an appearance at a wedding – these are often finger foods such as puff puff, spring rolls, asun (peppered goat meat) and samosas! Nigerian weddings are always full of lots of dancing, and all ages are keen to get on the dance floor. The arrival of the newlyweds to the dance floor is also often the occasion when the wedding guests choose to 'spray' money on the couple. It is a moment greatly anticipated and represents a tangible way of family and friends showing their love and showering blessings upon the bride and groom.