The Fall Wedding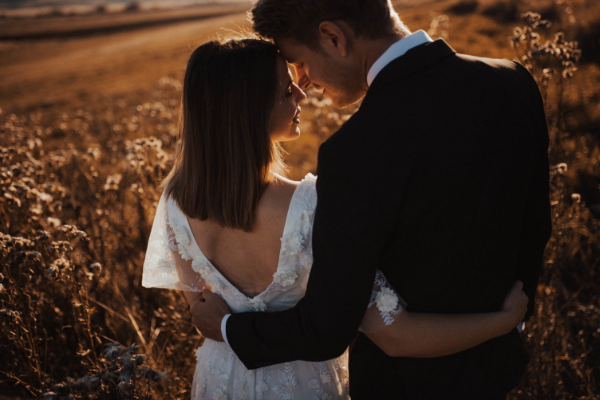 The conclusion of Summer heralds the end of ice cream vans and sunscreen. It won't come as a great surprise to you that Summer is the most popular season for weddings. While June, July and August are the most popular months for tying the knot in the US, Fall weddings are rapidly growing in popularity, with over 36% of all weddings taking place in September, October and November. 11% of all weddings in the U.S. are in September.
Many couples favor getting married just outside of the Summer season. It is cooler, easier to find a venue, and your guests won't have to rearrange their vacations to attend. In fact if you considered the benefits of a Fall wedding you would probably be surprised by the many positives that make this a good idea.
A Fall wedding comes with an amazing palette of bold colors and deep hues which can provide stunning aesthetics for your wedding photos, wedding venue and reception venue.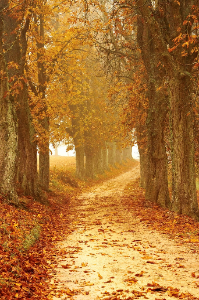 If you love the out-doors and nature's colors in the Fall, you will love a "natural" theme to your wedding filled with contrasting browns, golds, yellows, oranges and reds.
The Fall is a time to celebrate harvest and Autumn comes with it's own special magic. Cozy fire-places and fruity center pieces emphasize the "plenty" of harvest season and lend themselves to a stunning wedding setting.
A good wedding photographer usually comes with great photographic ideas for an Autumn setting. He or she should have a strategy to execute a variety of different shots - a pre-determined shot-list, considering a shorter day and the lighting requirements for each shot. A good photographer will prioritize portrait shots earlier in the day to ensure good lighting, possibly even before the ceremony itself for some of the shots.
Your photographer should also plan for rapidly changing weather and line up some shots that can be taken indoors if necessary. If temperatures drop, try and keep warm between shots as photos will invariably pick up your reaction to the cold - have a shawl or jacket close by.
Close-up shots of wedding invitations and dinner settings can be augmented with Fall leaves, sunflowers, twigs, wheat and seeds.
A Few Things to Note to Ensure Success
Bear in mind that although your guests may be comfortable at your morning or afternoon wedding ceremony, the temperature will invariably drop as you transition into evening events. Be sure to remind guests to bring appropriately warm clothing. You may also want to hire a few commercial gas patio heaters for the venue or even provide comfy scarves and shawls in cold weather.
Also pay attention to which flower varieties are in-season when considering your floral designs - many popular wedding blooms may not be in season at this time of year. You may also consider incorporating plant varieties like wheat, crab-apples and other dried plants in your wedding theme.
Ideally, your wedding date should avoid key national holidays during the Fall which may be important family days for your guests, including Labor Day, Thanksgiving, and the Jewish high holiday.